News
Investing in Hedge Funds with a family office
In an interview, 47 Capital AG, a client of VP Fund Solutions, talks about investing in a hedge fund with a family office.
The 47 Alternative Fund is a multi-manager hedge fund that opens up the hedge fund strategy of the family office 47 Capital AG to a broader group of investors. With the fund, a qualified investor has the opportunity to invest in the actively managed hedge fund portfolio of the 47 Capital families.
47 Capital AG, based in Wollerau (Switzerland), is the alternative single-family office for a small select number of families. Alternative, because 47 Capital AG is like the own family office for its clients, as Gero Bauknecht and Alexander Sinn explain in the following interview.
What was the reason for you to start the fund?
Gero Bauknecht: For us, hedge funds have been part of the asset allocation for a long time. Our aim is to integrate a component with stable, uncorrelated returns into the portfolio. With the 47 Alternative Fund, we now also want to give external investors the opportunity to invest in hedge funds alongside our families and to let them participate in our expertise in this area.
What predestined 47 Capital AG to launch this fund?
Alexander Sinn: Unlike other investors, hedge funds have always been a central part of our asset allocation. In our many years of experience, we have been able to build up the necessary network and expertise for single manager selection. This benefits us today when compiling the portfolio. In contrast to long-only managers, the range of returns in the hedge fund sector is very wide. Only a relatively small number of very specialised managers achieve good returns, the majority is rather below average. This is also the reason why the hedge fund indices do not properly reflect this asset class. To find the right managers, you need the right access, essential contacts and ultimately, for good diversification, also larger investments, because the minimum investments are much higher here. This means that the sector is often only accessible to larger investors. We at 47 Capital have these prerequisites and want to make it possible for external investors to invest together with our families.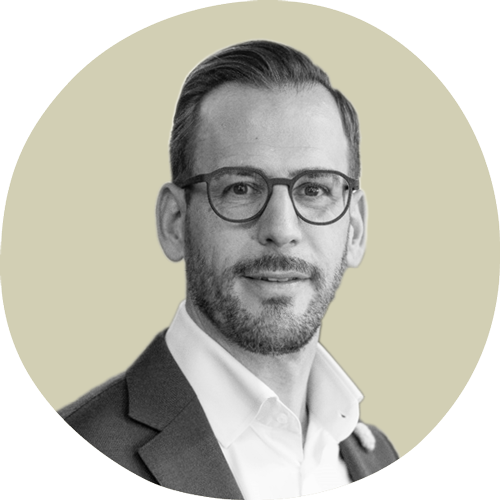 Unlike other investors, hedge funds have always been a central part of our asset allocation.

Alexander Sinn

Co-founder and CEO of 47 Capital AG
What are the goals of the fund?
Gero Bauknecht: The objective of the fund is to achieve a stable uncorrelated return of 7-11% p.a. The focus is on lower volatility. The return and volatility should deliberately differ from those of the equity markets in order to serve as a balancing element even in difficult market situations.
What makes this fund special compared to the competition?
Alexander Sinn: We take a bottom-up approach to selecting individual managers. We specifically look first for good managers who excel independently and not only in the portfolio context. Based on this selection of managers, we put together a portfolio that has the lowest possible correlation between the individual managers. We also purposely limit the number of managers in the portfolio in order to avoid overdiversification. This creates additional discipline, as an existing manager usually has to be divested before a new manager can be added. At this point, the debate whether to invest into a new manager or to keep the existing ones is intensified.
Ultimately, however, the biggest difference of the 47 Alternative Fund is that an existing investor opens up his portfolio to others, so that new investors can invest alongside the existing one.
Why does it make sense for qualified investors to invest in hedge funds?
Gero Bauknecht: Hedge fund managers have greater flexibility in their investments, which allows them to use more specialised investment strategies to increase the potential for uncorrelated returns. For an individual investor, this translates into better diversification and more stable returns in the portfolio.
Important legal information
This article is for information purposes only and does not constitute an offer or an invitation to buy or sell financial instruments. The recommendations, assessments and statements it contains herein reflect the personal views of the respective guest author and may differ from those of VP Bank Group. This document is based on information derived from sources that are believed to be reliable. Although the utmost care has been taken in producing this document and the assessments it contains, no warranty or guarantee can be given that its contents are entirely accurate and complete. In particular, the information in this document may not include all relevant information regarding the financial instruments referred to herein or their issuers. Past performance is not indicative of future results.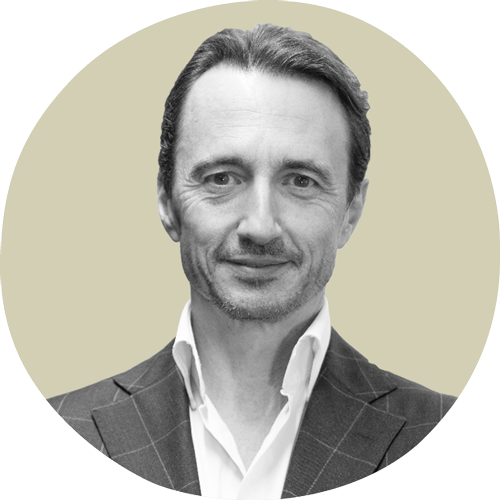 Hedge fund managers have greater flexibility in their in-vestments, which allows them to use more specialised investment strategies to increase the potential for uncorrelated returns.

Dr Gero Bauknecht

Chairman of the Board of Directors and co-founder of 47 Capital AG