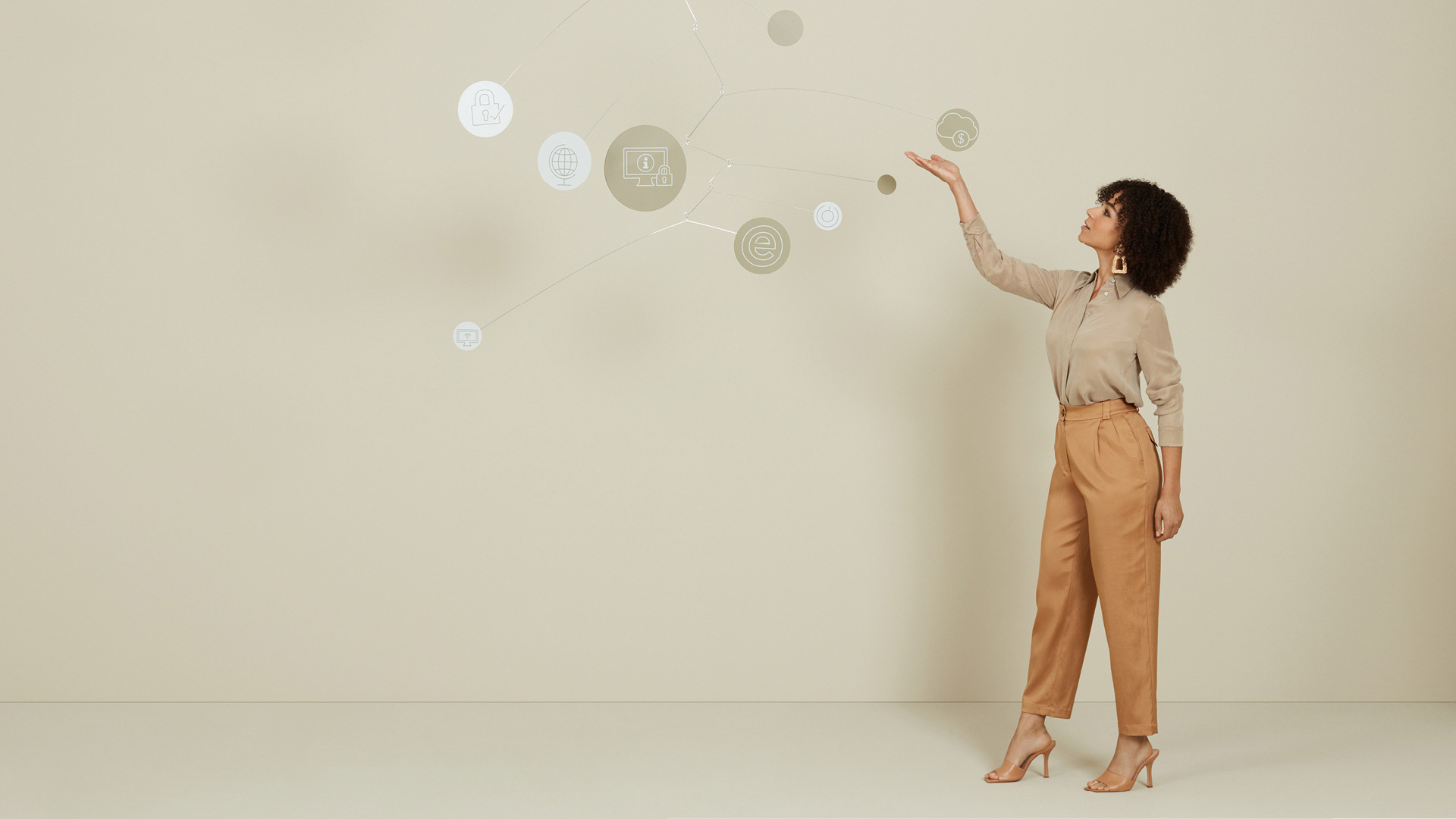 VP Bank client portal and e-Services
—
Digital services for greater independence
Personal, by your side and yet available at all times: our client portal offers you a virtual bank counter for VP Bank.
With our practical digital services, you will have the independence you need. Handle your payments, pick up your e-Post or find out about current market developments. You can keep track of your finances at all times, while the clear market data ensures that you are up to speed on the financial markets. What is more, physical mail is a thing of the past because e-Post allows you to simply and conveniently download our correspondence online.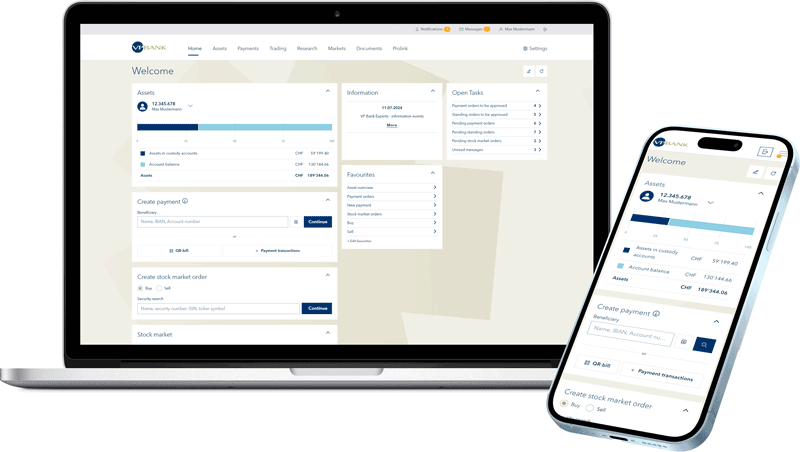 You can access the following services with a single login:
With VP Bank e-banking, you can handle your banking transactions quickly and securely. In addition to the desktop version, VP Bank also offers a mobile app you can use for functions such as scanning payment slips within seconds or placing stock market orders with just a few clicks. You decide when, where and how you want to handle your banking transactions.
You decide whether you want to receive your bank statements and other correspondence from VP Bank by normal post or by e-Post. If you choose e-Post, you will benefit from fast, easy receipt of all documents in your client portal. At the same time, you are helping the environment by eliminating the physical mailing process.
Features
Secure, fast delivery of bank correspondence free of charge as it is no longer sent by post
Extensive search, filter and sort functions for viewing the documents you want
Convenient management of individual or multiple documents
Provision of the documents for two years
Ordering various statements
Our market data overview offers you extensive information on market developments and direct access to global stock market trading. You can create virtual portfolios and easily set up personal watch lists.
Features
Clear, user-friendly visual display of stock market data from various markets
Direct access to global stock market trading for users with an affinity for stock markets
Search for equities, bonds, VP Bank Funds and commodities
Access to the information you need on securities in just a few clicks
Display of the most important equity indices
Convenient currency converter with the latest rate data for the most important international currencies
Creating a personal watch list and sample portfolios
ProLink is our own information area created specifically to meet the needs of intermediaries. With just a few clicks of the mouse, you can find relevant information, important forms and your contact persons, allowing you to focus your full attention on your clients' needs.
Features
Detailed information on market developments
Publications on issues relating to the economy
Forms section
Knowledge base for information on tax and legal issues
Overview of contacts
Has your company already registered for the VP Bank Client Portal? Please contact the superuser at your company. They can give you the appropriate authorisation. As soon as the superuser has activated your account, you will see ProLink after logging in to the client portal.
Logging in to the VP Bank Client Portal
In order to access the VP Bank Client Portal, you must have a banking relationship with VP Bank and an e-banking agreement.
You already have an account at VP Bank and would like to access the client portal? Contact us, and we will be happy to help.
Safely connected with VP Bank Connect
VP Bank Connect is a secure and independent app which is available on all Android and iOS mobile devices. While the app boasts a wide range of features, its integrated, automated processes mean users will barely notice it at work. Easy as ABC: Incredibly quick. Playfully simple.